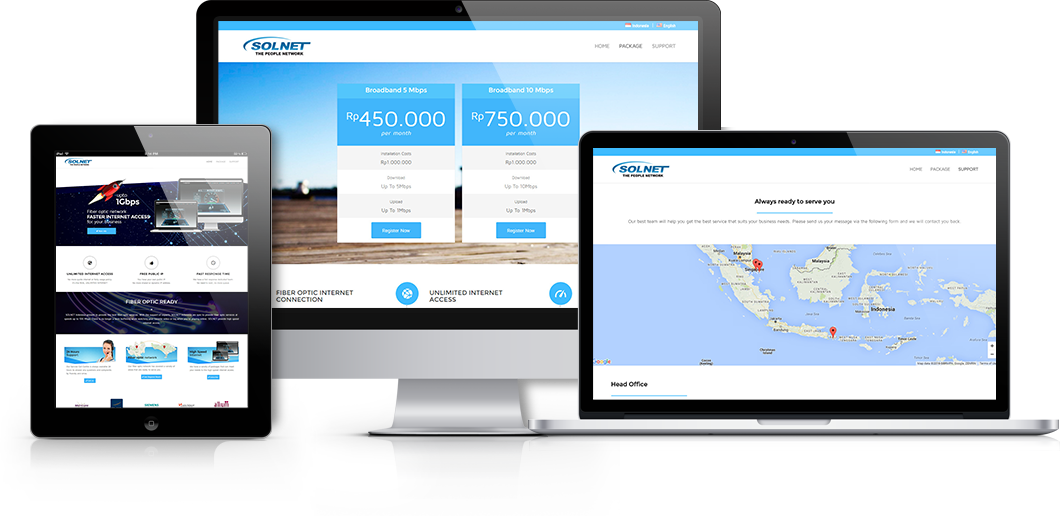 Old version
Flat and pale website.
And created with bad SEO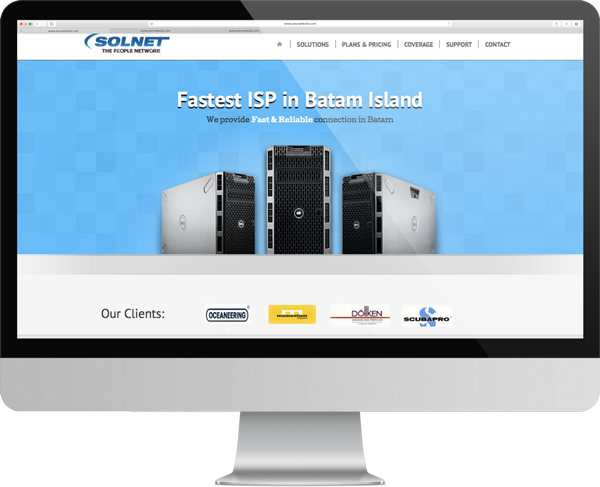 New version
More sophisticated and attractive website. Also with more feature like multi language and better SEO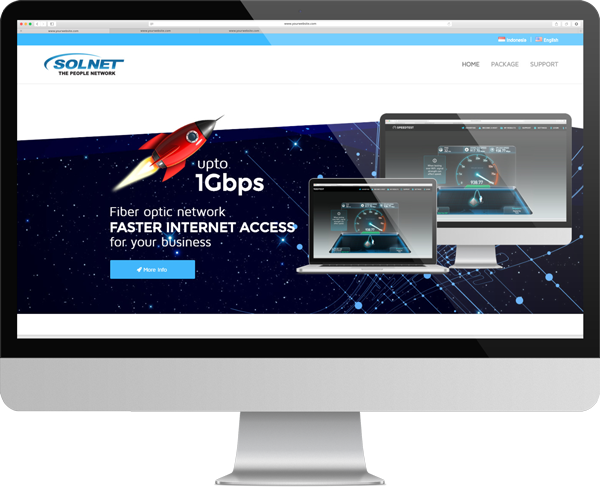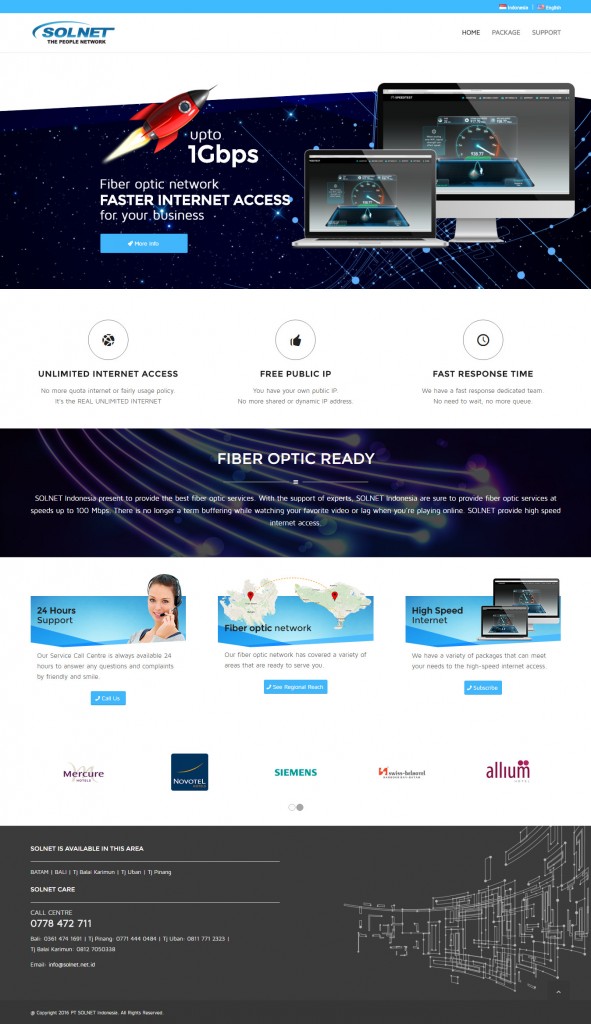 WHAT WE DO?
We create a nice looking responsive website. So it will still look nice in different devices.
We still keep using light blue color as corporate color. By that, there will be a consistency between all the marketing tools.
FEATURE
We use bilingual feature – English and bahasa Indonesia – by that, we hope visitor can have a better understanding for what are SOLNET services.
We create more interactive slider with a better design compare to the old website.
SEO friendly.